Relentlessly protect. Constantly upgrade
Every day at Simply Secure, we witness the impact of cyber-attacks on real people. This is what inspires us to fulfill our mission to not only relentlessly protect our customers from the cyber-threats but also to constantly upgrade our systems and make them relevant to our clients' needs.
Our suite of services was crafted by our frontline experts who have spent years honing their skills against world-class cyber-threats. We have developed an effective platform that supports our customers' interests and leaves them to focus on the mission-critical objectives of growing their businesses.
What we offer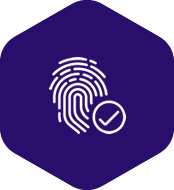 Our Security Risk Assessment service marries rich subject matter expertise in the fields of Information Security operations, information security Healthcare, Ecommerce and regulatory compliance using industry recognized frameworks and risk analysis methods.
---
Security for all
We work across a wide range of sectors to help our customers avoid the ongoing threat of cyber-attacks. We also partner with various security organizations and standards boards to support our clients' missions and goals.
Government
Manufacturing
Education
Social & Public Sector
Energy & Natural Resources
Finance and Regulation
Telecommunications
Health
Hospitlaity
Metals & Mining
Private Equity
Utilities & Renewables